It was my brother's stag last weekend and I was feeling a little too fragile to conjure words about songs I hadn't listened to yet, so here we are for another double feature of new songs. It's been mercifully (for me at least) quiet on the new music front, there are only two handfuls of tracks I'm about to lay down for you, and I promise you they're all very good™.
I'm currently taking an indefinite social media hiatus (save to post this blog) because I've once again realised that absolutely disgusting amount of time I spend scrolling through tweets I couldn't for the life of me recall, and as someone who has very little self control and for whose freelance lifestyle time is essentially money, I'm taking the cold turkey approach. The detox is paining, I don't know what to do with all my random thoughts that keep presenting themselves fully formed in tweet-sized packages, but I'm pretty sure that's not a great way for a person's brain to work, so if you get any random texts from me with things like "JK Rowling ripped off Steven King's IT for the plot of the Chamber of Secrets" or random pics and vids of the dog then please persevere, I'll get there eventually.
I was at two exceptionally good gigs last week: Pale Waves on Monday at the Barrowlands, who were incredible but essentially shrouded the rest of my week in a depressive haze; and Alex Cameron on Friday at The Art School, who picked me back up and chucked me into the weekend full of high hopes and elation.
Anyway, here are a whole bunch of new songs that I've been listening to over the weekend that I reckon are each worth a few minutes of your time.
Click here for the SPOTIFY playlist.
Adam Lambert – Closer To You
I'm yet to listen to all six songs that make up part one of Adam Lambert's new album, but what I've heard so far is a return to form from Queen's stand-in front man. Closer To You is an easy listen: the opening piano is a good marker for the light instrumental and the song's by-the-numbers progression, which both go to give way to his devastatingly good vocals. It feels a little self-indulgent at points and the lyrics leave a little to be desired, but as a long-term fan it's mostly a pleasure to hear him doing what he does best: singing his heart out
Best part: just how much of his range is showcased in four minutes
SPIN
Alexina – Millennial
This begins as an airy little pop song and crashes into a huge orchestral chorus, which are basically the only tenets of pop that I look for on a day to day basis. It's a classic story of us-against-the-world, the titular hook comes from the eyerolling 'so-millenial' cliché, and it all adds up to an overwhelming feeling of triumph come the fade-out.
Best bit: the chorus which is v v catchy and singable
SPIN
Becky Hill – Changing
I reckon Becky Hill could sing the nutritional information on the back of a box of cous cous and over an edm beat and I'd think it was the most incredible thing I'd heard that day. The beat here is so heavy and rich, Hill sounds exceptional as ever, the chorus could be a little more pointed, but overall I can definitely get down to this.
Best bit: "Cause I got my hands out in the dark, trying to talk to God/Wondering if she forgot I'm here"
SPIN
Cecily – Awake
Cecily is someone that I am feeling pretty excited about – her debut single Thinking Bout Me was so unexpected and inspired, and Awake is falling right in that same spot where I can't figure out what I like about it so I'm going to listen to it another 45 times until I suss it. Given there are so many pop girls trying to crack the code of chart success and I listen to so many of them, it's a pretty big achievement that without looking at who was singing that in the first ten seconds I had deduced who was singing.
Best bit: "Humans can go two weeks without needing to eat/So I think you can go a couple nights without having to sleep" is such a good opening lyric
SPIN
Ina Wroldsen – Haloes
This is an immense, celestial EDM ballad that makes me feel like I am ascending just listening to it. The kind of song that I would have felt was changing my life back when I was 15 years old and had consumed two cans of Kopparberg in my friend's back garden.
Best bit: the drop
SPIN
Jens – Awkard
If I had the funds to give out awards to people, I'd definitely give 'Worst opening lyrics of 2019' to this song which begins "When I get up/I brush my teeth and then I put on my socks/There's a big hole in the left one, I'm like "fuck"/But there's no time to change", but once again Jens has created an immaculate pop tune to frame his lyrical crimes. Awkard is lyrically just that, and melodically catchy as hell.
Best bit: the flow of the awful, awful lyrics
SPIN
John Newman – A.N.i.M.A.L.
I will give a tenner to the first person who can listen to the chorus of this song one time and then immediately repeat exactly how Newman spells out A-N-I-M-A-L because it has been hurting my brain trying to figure it out (altho I think I finally have it down). I swear he's done this just to mess with me, specifically. I only have a limited tolerance for John Newman's voice (the thought of a listening to a whole album makes me queasy), but miraculously this is the second song in the space of a month which I have embraced. An upbeat banger.
Best bit: A N I M N A L (?)
SPIN
Lewis Capaldi – Bruises – Steve Void Remix
I have been enjoying Bruises by Lewis Capaldi for two years now, it's the main reason I went to see him in Glasgow at the end of last year, so it's nice to have some new life breathed into it in this big dancy remix, which feels amazingly well realised and if I hadn't heard the original I would have fully believed this is how it was always intended.
Best bit: it's just such a tune though isn't it?
SPIN
Lost Kings + CXLOE – Ain't The Same
Swaggering, triumphant, CXLOE sounds first-rate, a lyrically senseless winner of a song.
Best bit: CXLOE
SPIN
Love Fame Tragedy – Pills 
This is one of those songs where you reeeeeally need to give it to that chorus, because the lead vocalist is the guy from The Wombats and has a Liverpudlian-affected accent which assaults you for the first 30 seconds, but then gives way to the chorus which is a completely foolproof harmonisation with someone light google searching is yet to reveal to me. He has described it as "a really fucked up Murph version of Robyn's 'Dancing On My Own'" which is a huge call to make, but I can see what he means.
Best bit: when that chorus kicks in
SPIN
Noah Cyrus – Lonely
This is a very simple, immediately heartbreaking song that I listened to on repeat for the best part of the weekend. The younger Cyrus sister has delivered an elegant piano ballad with lyrics that are cutting me personally right to the bone and showcases vocals I did not know she had. It's short and sweet and to the point and I fuckin love it to death.
Best bit: her vocal, what a revelation
SPIN
NOTD + Daya – Wanted
Smoky verses, dancy chorus, tape-stop ending: it's 2019-pop-by-the-numbers and the formula certainly ain't broke.
Best bit: I'm obsessed with how how Daya delivers the phrase 'obsessed with me' in the prechorus
SPIN
Samantha Jade – Bounce
This is halfway between that Louise song from earlier in the year and Ariana Grande: light, danceable, upper-range focused, and does what it days on the tin by putting that bounce in your step.
Best bit: the breathiness of her vocal
SPIN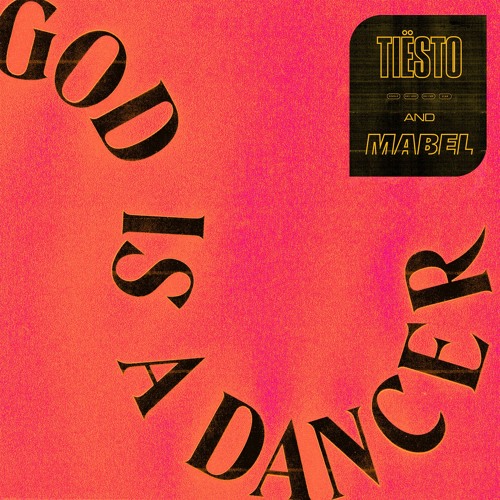 Tiësto – God Is A Dancer (with Mabel)
I love that Ariana made God's female gender part of Christian canon (see also, the Becky Hill higher up). I mean, it's Tiësto, who only this year gave us Ritual, and Mabel, who is a pop revelation, of course this fuckin bangs did you even need to ask?
Best bit: "God is a dancer, yeah, I heard on the radio/That she always goes harder/'Cause she keepin' you on your toes" I MEAN COME ON
SPIN
VINCINT – Someday
I am so not ready for how hard I'm going to fall in love with this song: huge echoing vocals + perfect use of that (electric?) drum kit + thematically full of love and heartbreak. =a near-perfect song?
Bet bit: that vocal is to die for
SPIN
Wolfgang Wee – In My Arms
I love that fade in effect that it uses at the start, like they used to do in songs where the video is someone listening to it on their tape player and then zooms in and the sound suddenly clears and delivers you, in this case, into a big 80s club ballad – I'm shooting in the dark at a time period here, but it's conjuring a George Michael aesthetic in my head so that's the target I've hit – and I feel like I'm having an ethereal, out of body experience.
Best bit: the fade in
SPIN
Zedd – Good Thing (with Kehlani)
If you were to play the first fifteen seconds of this song in a room of one hundred people who are at least a little familiar with all of the big DJ/Producers of the day I bet every single one of them could have picked out Zedd's tick-tick-tick rhythms that permeate this uncomplicated pop tune. Aside from the obvious, Zedd takes a bit of a back seat with his usual EDM vigour and this feels very much like Kehlani's song, who sounds bloody excellent.
Best bit: that key change
SPIN