Between spending a lot of time with my family and my new extended family at my brother's wedding, and turning 25 on Sunday, I have had the best weekend, and so my song of the week is predictably that titular new country love song that's got Justin Bieber on it crooning about loving someone forever. Couple that with Taylor Swift's Paper Rings which topped my September monthly chart and you'd be led to believe that I am a romantic – but don't worry, I'll be back on my cynicism this time next week.
It has been a busy one, so I've only gathered a handful of new songs and an even smaller hanful of words for you today, including a deep cut from the Dermot Kennedy album because I was determined to find something I liked from him, a Maren Morris re-release with Hozier as her new duetting partner, the new Halsey, Conor Maynard and Lauv songs, plus my cursory selection of pop songs by people you may or may not have heard of. Notable non-features are the new Niall Horan song which is too Arctic Monkeys-esque for me, and the new Camila Cabello which really wasn't up to much.
11 songs, 34 minutes, playlist link here, go go go!
Conor Maynard – Waste Your Time
Melody feels somewhat familiar, but the fact of the matter is that this song is very cute and sweet that no whiff of plagiarism is going to stop me enjoying it.
Best bit: how early 00s it feels
SPIN
Dan + Shay – 10,000 Hours (with Justin Bieber)
Dan + Shay, from what I gather, are one of those inoffensive country-pop duos that have produced lots of inoffensive country-pop tunes with easy to sing hooks that circulate high school proms in America. Add in one Justin Bieber feature and lo and behold you have my attention. 10,000 Hours plays on that idea from Gladwell that you need to do something for 10,000 hours to become accomplished at it, and in this case that thing that is being accomplished it 'loving you'. It's cheesy, it's cringey, and it's atypical country-pop, and I cannot get enough of it.
Best bit: it's so damn catchy
SPIN
DeathbyRomy – Problems
I love immediately this song gets going, the hook comes in so fast and hits so intensely, it's all dark and moody and sounds really fuckin cool, y'know? Catchy, cool, and under control.
Best bit: the fake out of "I like COKE …… but only if you're mixing it with Jack"
SPIN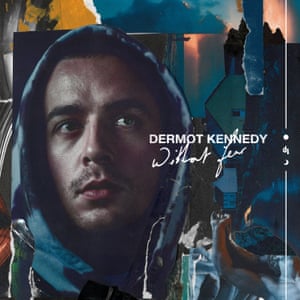 Dermot Kennedy – Rome
My qualm with Kennedy is that he's done the thing of his many raspy voiced predecessors and keeps churning out music that's bleak, synth-burdened, and devoid of a good hook, but I really do like his voice and so I was determined to find something of his that I like (I know, I'm such a hero), and so I skimmed his album and out came Rome. And sure, it's a little on the sad side, but it is mercifully devoid of the overly-synthetic music I'm used to from him, the piano is beautiful, his voice is restrained in all the right places, and it's just really, really nice.
Best Bit: "You can run around infinite in my head"
SPIN
Halsey – clementine
This sounds like an out of focus small child on a rainy afternoon telling her doll about a dream they had. The dulled piano is gorgeous, the lyrics ("Wish I could see what it's like to be the blood in my veins/Do the insides of all of my fingers still look the same?) are honest and atmospheric and I think this might be my favourite thing she's ever done.
Best bit: "And when my hair stands on ends, it's saluting you" is such a good lyric
SPIN
King Princess – Hit the Back
King Princess has, thus far, been one of those artists that has a lot of hype but has been whatever reason inaccessible to me – maybe I'm just not cool enough? Well, KP, this one, I get it. Starts off slow but when it kicks in with the first chorus it's really joyous, makes you want to dance or just move around. The whispery tones are real nice, the background noise sampling in the bridge section is bizarre but effective, and the hook is very singable.
Best bit: when that first chorus kicks in
SPIN
Lauv – Sims
Lauv seems like such a gentle boy, everything he's put out in this current stretch is light and quirky and catchy as heck and Sims is no exception. Hooky, heavenly and indisputably charming.
Best bit: "I wish that you and I lived in The Sims/We could build a house and plant some flowers and have kids"
SPIN
Maren Morris – The Bones – with Hozier
I like Maren Morris and I like this new and marginally improved version of this song – they blend nicely and it's good to hear Hozier not being too self indulgent for a change. Good singing, good hook, good song.
Best bit: "When the bones are good, the rest don't matter" is so simple and elegant
SPIN
Moss Kena – Begging
Kena has a real nice falsetto voice and it's expertly distributed here. A bit like something Sam Smith would put out, but y'know, more authentic.
Best bit: Kena's vocal
SPIN
RuthAnne – Take What I Can Get
I love singers who can SING and RuthAnne is a fine example of this. Sit back and enjoy a good vocal.
Best bit: The singing, duh
SPIN
Violet Skies – This Could Be Love
A sad one to finish us off, but it's a nice sad one y'know? A pretty lil piano ballad. Short, sweet, and really fkn nice.
Best bit: the choir of background vocals in the chorus
SPIN