Welcome to the forty fourth edition of my New Music Mondays blog. This week is full of returns to form and sad songs so buckle in for a thrilling 37 41 minutes of new tunes, some of which you will probably have heard already.
I don't have much to premable about today, unless you're interested in hearing my take on 2013's charisma-lacking Man of Steel which I only just got around to watching. Oh, and I saw Hannah Gadsby's new show Douglas in Edinburgh last Wednesday which was excellent and will be coming to Netflix at some point which is very exciting for you.
Anyway, here are eleven twelve tunes for you to wrap your ears around!
Click here for the Spotify playlist
Ariana Grande – Nobody (with Chaka Khan)
I skimmed the whole Charlie's Angels soundtrack and gave a handful of the tracks a full on listen… and this was the only passable song on it. There's a lot to enjoy in this little bundle of upbeat musical joy, but my personal highlights are definitely when Khan sings "Boy, I might be petite, but I'm servin' you snacks" and the very ambiguous pre-chorus line from Grande: "You might think I'm movin' a little/Fast 'cause you don't shoot, only dribble". The vocals are expectedly killer and sound wise it's a bit like gentle version Christina Aguilera's Aint No Other Man.
Best bit: all those ad libs
SPIN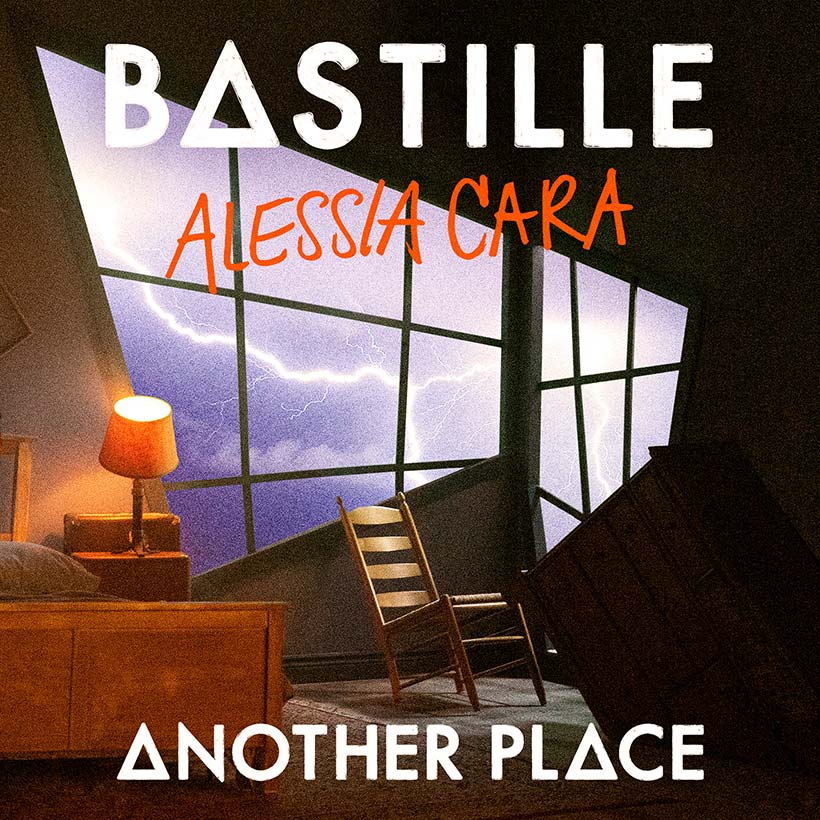 Bastille + Alessia Cara – Another Place
Bastille are Bastille aren't they? You know what you're going to get to some level. This is technically a re-release, which came about after Cara supported them for a show and they she was called upon to realise Dan Smith's vision of this as a duet. Their voices are definitely complimentary, the track is nice, a solid effort on all parts.
Best bit: "Don't make promises to me that you're going to break" is such a simple and good hook
SPIN
Bishop Briggs – SOMEONE ELSE
I'm still riding on Brigg's last Billie Eilish-lite single JEKYLL & HIDE, and this is an excellent follow up. It's a sad song and it starts of quietly, the lyrics about being alone were really resonating with this solitary freelancer over the weekend, but with every passing verse and chorus she just gives it that little bit more and it amps up into a powerful crescendo, pushing her gravlly voice more and more. I feel weak.
Best part: the final chorus
SPIN
Dua Lipa – Don't Start Now
I went a bit off Dua Lipa for a while, purely because I'd been listening to her for an age before New Rules exploded and her voice was all the radio wanted to play, so it's nice to be reminded that she is a well-managed pop powerhouse. For a return that I was dreading might be just a little too soon, I am elated that she has delivered such a good song. It's dancy, it's got an excellent hook, and I've been playing it on repeat without thinking about it. Also, with Don't Start Now, Lipa has had the final word in the funk-edm frenzy that has been bouncing around for the past couple of years via Calvin Harris and his contemporaries. I truly love this, but I am definitely ready for the commercial pop soundscape to move onto whatever the next era may be.
Best bit: that plastic percussion noise that's used in the chorus
SPIN
Emily Burns – Is It Just Me?
Why does Emily Burns insist on fucking me up? This is b e a utiful. Just her voice and the piano lamenting a breakup. I did not need to be attacked with this much emotion, wondering if the person thinks as much about you as you do about them, wondering if it messed them up just as much. Why Emily Burns? Why? So good.
Best bit: another killer melody from Emily Burns
SPIN
Gabriella Cilmi – Safe from Harm
This is a bit like Alabama Shakes if Britney Howard were replaced with your own mum. The melody is a slow country-eqsue affair, and Cilmi brings it with her vocal. There's not a lot to say really, it's just nice.
Best bit: Cilmi sounds fab
SPIN
HAIM – Now I'm In It
A return to form from HAIM I am truly delighted. There best song since The Wire. All I want for them is to make me feel good and I feel so damn good with this. If MUNA could be more gentle with my heart I reckon it'd be a lot like this. The subtle bass and the lyrical flow are perfect, the piano in the bridge section is perfect, the vocal harmonies are perfect, everything about this song is just perfect.
Best bit: that bit from 0.00-3.24
SPIN
Martin Garrix – Used To Love (with Dean Lewis)
It's your friendly neighbourhood gentle edm folk euphoric anthem featuring the inoffensive vocal styling of whoeverthefuck that had that snoozy ballad do the good streaming numbers. The prechorus ("We used to hold hands, now I dance alone We had Springsteen playing so loud/We danced in the dark till it felt like home/With you, home was anywhere") is all a bit much for me, and I feel like I've heard the melody that backs that "Give me a moment, I need just a little more time" line, but I can't shake how simple and effective this is.
Best bit: got to love that string section in the bridge
SPIN
Modernlove. – Liquorice.
If you have been missing The 1975's sounds of the iliwysfyasbysuoi era a little with their more recent experimental output, then here is that gentle reminder that loads of people have been taking up those aural reigns, including the third single from up and comers Modernlove. The inspirations aren't exactly masked here, but then who really is a fan of subtleties when looking for new music? The lead singer has a bit more husk to his tone that Sir Matthew Healy, but other than that you could be easily convinced it was the Mancunian band themselves singing Liquorice.
Best bit: their 1975 style sound (sorry to go on boys but you do sound like them)
SPIN
Orla Gartland – Figure It Out
There is a lot of tease in this song, from the whispered intro fake out, the guitar which is  practically precumming in the verses before being unleashed when that chorus finally hits and Gartland plays the starring role of female rock singer before a very abrupt ending.
Best part: When that first chorus hits
SPIN
Shannon Purser – Don't Worry 'Bout Me
A late edition to this week's new music Monday, and technically one that came out two fridays ago, but I was listening to that song Purser did for Sierra Burgess today and stumbled upon this about an hour ago, so here we are. Firstly, and most importantly, this is NOT a cover of Zara Larsson's excellent song from earlier this year. It's a bit lounge singer eqsue, and it's not as immediately memorable as Sunflower, but I got nowhere to be so I'm going to listen to this on repeat for another 45 minutes and see what it does to me.
Best bit: doesn't she have a lovely voice though?
SPIN
Young Bombs – Better Day (feat. Aloe Blacc)
I'm going to do you a favour – just listen to the first 7 seconds of this song and you'll know exactly what you're in for, and if that's not for you then move on. Blacc is a pretty safe pair of hands as an EDM vocalists after his global success on that Avicii tune, and whilst I could not recall a single lyric on any other song in which he features no matter how many times I've heard it, there's something about his voice that's quite nice isn't there? Also, who the fuck are 'Young Bombs' and why on earth did they call themselves 'Young Bombs'?
Best bit: WAKE ME UP WHEN IT'S ALL OVER
SPIN