I'm sweating too much as I write this in the baking heat of a coffee shop window seat, so I'll not spaff too much. I would like to bump my new little monthly chart in case you missed it.
Something about driving around with music on is so magic, I only listened to most of these songs the first time when I was driving back after dropping a friend at the airport and [almost] every single one sounded good? So, I've got a tonne of new music recommendations for you this week, which means buckle in and enjoy this 1 hour and one minute drive.
Click here for the Spotify playlist
Ariana Grande – boyfriend (with Social House)
I thought it was too soon to welcome some more Ariana Grande into my life, there's got to be a saturation point right? wrong! boyfriend is such a cool, summery, quintessentially-Ariana tune, I was just walking around the streets looking for somewhere to sit in and write this blog and I felt so light like I half expected to see a camera shooting me for the music video. I feel a lot more connected to this than the bulk of her two albums, which is probably because I'm a singles-boy born and bred and this as a standalone works so nicely.
Best bit: all her little ad libs
SPIN
Ava Max – Freaking Me Out
A couple of weeks ago I ever so briefly tweeted and deleted a "remember Ava Max" tweet because to be fair to the girl she only had two near-identical songs and there was nary a whisper of anything else. Well, she dropped two more singles on Friday and fortunately for Freaking Me Out they opted  for a slightly different direction than self-mimcry. This is such an easy listen, like it could be any of the pop girls or girl groups which are doing good things at the moment. I like the progression of the melody which is very gentle and there's something a tiny it Lana Del Rey about it, I'm happy to admit I tweeted too soon about writing her off.
Best bit: The lyrics are all spooky and about ghosts and empty rocking chairs and I'm down with that
SPIN
Conor Maynard – Not Over You
I always get that little wave of excited dread when a song has such a commonly used title that I'm expecting it to be a cover, especially from a YouTube cover artist alum Conor Maynard, but alas/fortunately depending on how that would have turned out, this is not a cover of Gavin DeGraw's song of the same name. Instead it's another catchy, cute lil love song that is very similar to his last single which was also real nice.
Best bit: I really like the opening lyric of the chorus "You're the beat in my chest turned to cardiac arrest"
SPIN
Dan Owen – Running to the Hills
If you like cute acoustic guitar songs by boys with deep voices then Running to the Hills is for you. Support Dan Owen 2019.
Best bit: "Baby keep on running, running to the hills, lets find ourselves some quiet, lets fin ourselves some still"
SPIN
Frank Turner – Jinny Bingham's Ghost
Captivating. I know there is like a whole genre of this fast paced stomp-inducing folksy storytelling music but it just never crosses my path y'know? So high energy, a fast,  interesting, and easy to follow story being told, and I love that it sounds like it's a live recording, just how this is supposed to be enjoyed. such a good wee tune.
Best bit: the sheer singability of it.
SPIN
Gryffin – OMG (with Carly Rae Jepsen)
I never and probably will never get around to Carly's new album, I heard what I heard and it was alright, but I'm always willing to lap up any new single she puts down as a lead or feature artist. OMG is slick, it's got that chainsmokers/khalid sadpop sound that's really in right now which makes it feel a bit universal, like anybody could've been on it, but I'm happy that it was her because she sounds ace.
Best bit: The bridge, of course
SPIN
Hannah Trigwell – We're All Gonna Die
I can't tell if this is a forgettable and 'woke' about the world ending or clever, catchy as hell and a deep personal dive, I'll let you know in a couple of weeks when it's had its due play time. It's one of those songs that you'll wake up looping in your head, with that new taylor-swift sound to it. A solid pop tune.
Best bit: I love when a newscast is sampled in the background, it's a brief moment but infinitely satisfying
SPIN
ITZY – ICY
I'm still not quite there on the Kpop influx, the staple synthetic sounds I still find a little jarring, but I'm not deaf and the sheer energy is immense. Glitzy Kpop on crack.
Best bit: I know none of it's in English, but I like that it sounds like the chorus says says "I see blood on fire"
SPIN
Lauv – fuck, i'm lonely (with Anne-Marie)
The intro is to-fucking-die for, I just keep coming back to it like I just woke up for the first time every time it starts. Lauv is killing it lately and this is no exception. Anne-Marie further proves herself as formidable, her vocal could admittedly be more distinctively her, like I might not have cottoned that it was her immediately, but she sounds great. I would have loved a little little bit more of a bridge, more of a stop -tart or acapella thing but that's a nitpick against what is otherwise such a win of a song.
Best bit: the intro
SPIN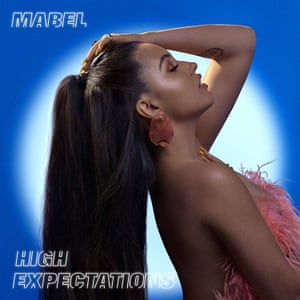 Mabel – Selfish Love (feat. Kamille)
I'm not huge on Mabel, she feels alien to me like her music is for a whole different demographic, but a good pop song is a good pop song. It's just so perfectly constructed that you can tell as a casual bystander that this could easily be her crowning moment.
Best bit: how cool I feel just listening to this
SPIN
Noah Cyrus – July
All I can think about this song is how perfect it would have been for the Hunger Games OST. It's nice n folksy and emotional and I don't know what direction her career is going sound wise but I like it.
Best bit: The harmonised vocals
SPIN
NOTD + Shy Martin – Keep You Mine
This is pure club-euphoric fodder and I'm not sold on the synthy, post-drop melody, but the vocal and melody leading up to it is immensely satisfying to listen to. One for my running playlist for sure.
Best bit: SHY Martin
SPIN
Pitbull – 3 to Tango
I would so love for 2019 to be the year of Pitbulls renaissance – wouldn't that be amazing? It's very similar to the Latin pop he's been peddling for years but it ain't broke. Just listen to this, it's so dumb and fun and full of ridiculous lyrics about bongos and 1 plus 1 equals three, it's gotall his little staple shrieks and r-rollings and of course the heady declaration that he is Mr Worldwide. Ever the same and ever iconic.
Best bit: "Tap that like a bongo" is so good
SPIN
RAYE – Love Me Again
I can't immediately say why but this song is really fucking good, rhythmically, melodically, all of it is just a musical cinderella slipper that fits perfectly on the human ear, just trust me.  A perfect pop song. Stream RAYE 2019.
Best bit: the whole thing.
SPIN
Slowlines – Count the Days
This isn't groundbreaking stuff, it's just really solid, really full sounding indie pop-rock, the instrumental has such a good build and it just carries off perfectly.
Best bit: the whole cacophony of sound that this song is
SPIN
Tadhg Daly – Stuck in the Middle
No shade, but the melody and make up to this is -very- similar to a song by the band Prides, the stylistic choices, the focus on the vocal at certain moments and how its layered all feels very familiar, but equally as satisfying. His voice is lush and he's very fanciable – sign me up. One to watch , you heard it here first.
Best bit: the vocal
SPIN
The Lumineers – Leader of the Landslide
Thus continues my eternal adoration for Wesley Schultz voice. I don't know what he's on about, I zoned out too hard listening to it feeling all pensive and drifting. You probably either think the Lumineers are very listenable or they're very not. I for one am in camp A.
Best bit: once again, I reiterate, Wesley Schultz' voice.
SPIN
The Tesky Brothers – Carry You
Simple, beautfiul soul music. Somwhere between St Paul and the Broken Bones and Otis Redding. A gorgeous husky vocal, easy melody, hugely satisfying.
Best bit: how warm I feel just listening to this.
SPIN