I don't know what's been in my water this weekend but I could make a good case for every single one of these songs being song of the week. An overwhelmingly good week for new music – and I've not even had time to listen to the Charli XCX, Lumineers or Sam Fender albums yet (there's three artists that have probably never existed in the same sentence.)
This week's releases are just all so perfect? I feel like I could bin my entire ever-updating current playlist and replace it with just these 16 excellent songs. Love to be alive in a time where so much good new music comes out every single week.
Well, here they are, the songs that you should be listening to. It's been a long weekend and I ran out of words a bit towards the end but the point stands: listen to these songs  for your sake if not mine
CLICK HERE FOR THE SPOTIFY PLAYLIST
Ariana Grande, Miley Cyrus + Lana Del Rey – Don't Call Me Angel
What's that? Three of music's biggest female stars all together on one track? A gift. I mean look, I can't decide if this has good long-term replay value or not, it already feels a little jarring after a few spins, but it's just so incredibly distinctive, all three sound great, and it feels like someone has set off an explosion every time it comes on.
Best bit: Miley Cyrus sounding impeccably good.
SPIN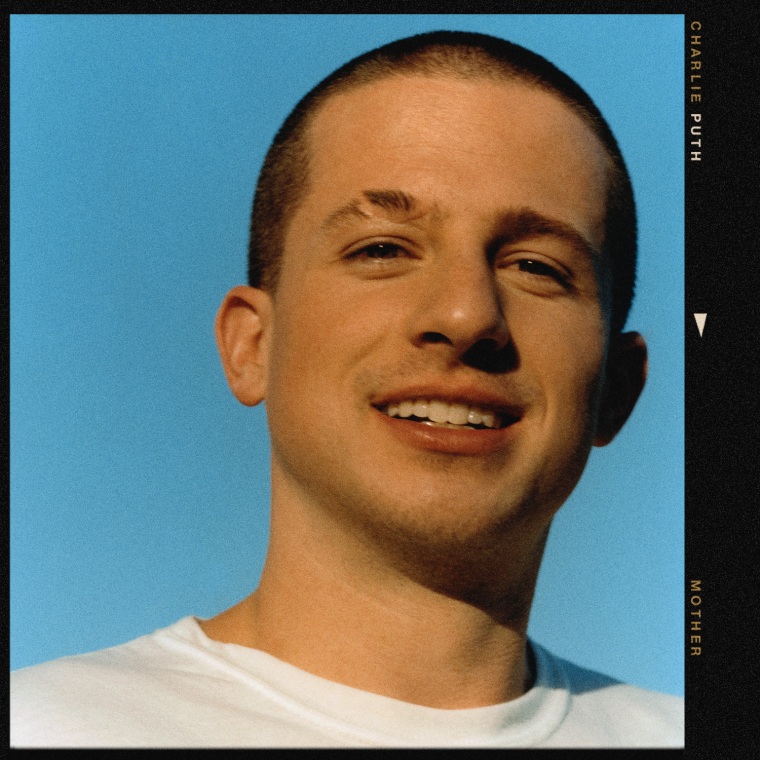 Charlie Puth – Mother 
This is so fun, buoyant and infectiously joyful, and I am relieved that I can finally add to my playlist called "songs about your mother not knowing things" which has exclusviely up until now consisted of Does Your Mother Know by ABBA.
Best bit: that bass thooo
SPIN
Ella Henderson – Glorious
Didn't I say just last week that I was hoping her track with Jax Jones would be the beginning of a comeback? Glorious is such an easy to listen to reminder of how clean and clear and controlled Henderson is when she sings, not groundbreaking music but it is a good mark of her abilities and has me psyched about the EP she's got lined up for November.
Best bit: the layered vocals when she sings the 'Glorious'
SPIN
Emeli Sandé – Real Life
This new turn from Sandé where it's just been about her singing, tapping into that gospel-sung element that propelled her music into the public consciousness, has been a real pleasure to listen to. Real Life is a soulful, beautifully sung story about the human experience that I would like injected right into my veins.
Best bit: all the vocal adlibs, just her range here, what a gift of a voice
SPIN
Emily Burns – My Town
I'm so used to Emily Burns serving pop bangers that I wasn't ready for this sad, slow song about my life about how hard it is to live in a (presumably) small town and try and have a same sex relationship where the other person lives far away and wants to move on to somewhere bigger and more exciting and you just want them to make an effort and stay.  Cut me deep, Emily Burns. P.s. stop going on tour when I'm going to be out of the country.
Best bit: UGHHH
SPIN
Etta Zelmani – Shatter
A solid good pop song. The melody at the start has me thinking a little of the Chainsmoker's Closer, before it drips into its own falsetto-filled strengths as staccato-y lament about being with someone who cheats. Light and matter-of-fact and a good example of just how much pop talent there is out there.
Best bit: "And you say that I'm the one and only/The same way you lie when you tell her she is true"
SPIN
Fall Out Boy – Dear Future Self (Hands Up) [feat. Wyclef Jean]
I cannot breathe because my cat just wandered into the kitchen where I am writing this and meowed in the exact pitch as Patrick Stump was singing. Intro leave a little to be desired, but then it comes in full swing with Stump belting out his Fall Out Boyisms and delivering a high-paced modern pop punk track. High energy, great vocals, Jean delivers as expected. A solid new-era Fall Out Boy track.
Best bit: Always always always Patrick Stump's vocal
SPIN
Gabrielle Aplin – Kintsugi
Kintsugi is the Japanese art of repairing broken pottery, which you could maybe have had a stab at guessing by Aplin singing over and over about wanting to be glued back together, but I've ruined that mystery for you. This song is so cute, I can't get over the way she sings Kintsugi, and I am struggling in my kitchen to emulate the pronounciation of it without it sounding like I've just sneezed.
Best bit: kintsugi
SPIN
Julia Michaels – If You Need Me
I wonder if one day Julia Michaels will release a song that doesn't make me feel all the emotions I am doing my utmost to run from, but this is not today. Beautiful and lovely and heartbreaking.
Best bit: it's so stupidly catchy I can already tell
SPIN
Openside – FCK U
I do love a good fuck you song, and this is a jubilant and dancy as it comes. Fun, triumphant, a real good un that I hope takes you as immediately as it took me.
Best bit: "Don't think that you know me baby/'Cause you don't/Get out of my face" is such a great lyric
SPIN
Mabel – Just a Friend – Mario Cover
I'm cheating twofold here because this came out a few weeks ago and it's a cover, but my release radar has clearly picked up on the fact I've finally embraced Mabel and delivered me this truly excellent acoustic cover in its weekly algorithm controlled playlist.
Best bit: Mabel's vocal is so goood tho
SPIN
Moncrieff – Like I Do
This is strong, soulful story about a breakup with a great vocal from an attractive man.
Best bit: when his voice amps itself midway through the Chorus it is euphoric
SPIN
OneRepublic – Somebody To Love
Ryan Tedder is breaking my heart again god damn it. I am not emotionally strong enough to endure this falsetto-fuelled lament.
Best bit: the taste of my tears
SPIN
Pet Shop Boys + Years & Years – Dreamland
Camp electronic excellence. What an inspired pairing. A winner.
Best bit: Olly Alexander sounds 100%
SPIN
Rex Orange County – 10/10
Hopeful nostalgia-fuelled whistfulness wrapped up in an optimistic, synth-filled package.
Best bit:  The delivery is so sweet, I've not really paid much attention to ROC before but this has certainly pricked my ears up to him
SPIN
Robinson – Don't Say
Robinson really knows her way around a tune. I wish she would give me something a bit happier I mean jeez I've been in my emotions way to much thanks to all these songs this week, but Don't Stay is so good I can't be mad. The way she paces the lyrics feels really masterful, like the words themselves are basic enough but where they're placed really creates something special.
Best bit: the pre-chorus is to die for
SPIN